CBSE Affiliation No. 1030215
Discover Our School
We work with fostering critical and creative thinking and collaborative problem solving through a robust curriculum delivered by engaging and dedicated educators.
Welcome to the Bhaskar Academy
Bhaskar Academy offers a unique learning experience that lays special emphasis on consolidating the core values in a child. Located in a sprawling 3.5 acres lush green environs, Bhaskar Academy believes in making education a stress-free experience for the child as well as the parent.
With highly qualified academicians associated with Bhaskar Academy, we endeavor to direct our earnest effort in providing the best education along with focusing a great deal on individual student development.
The perfect blend of academics and extra-curricular activities exits at Bhaskar Academy. We boast of a rich and advanced library with a wide range of books and journals; well equipped laboratories for science, math's and computers and a wide range of sporting activities and facilities.
OUR VISION
At Schule we believe that students' best learning comes from a friendly environment.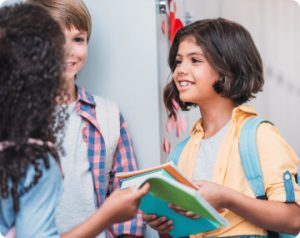 OUR VALUES
We believe firmly in politeness, responsibility, respect, courtesy and good manners.
OUR MISSION
Schule deliver a high quality learning environment.
Transportation Facilities & Bus Schedule
We strive to provide our students with different opportunities for learning including early childhood education, quality neighbourhood schools, district-wide programs and schools, alternative learning, and adult education.
Meet Our Dedicated Teachers Team
We are committed to maintaining an environment that supports inquiry and academic excellence, emotional and physical well-being, appreciation of the arts and diverse cultures, integrity and ethical behavior.